link to purchase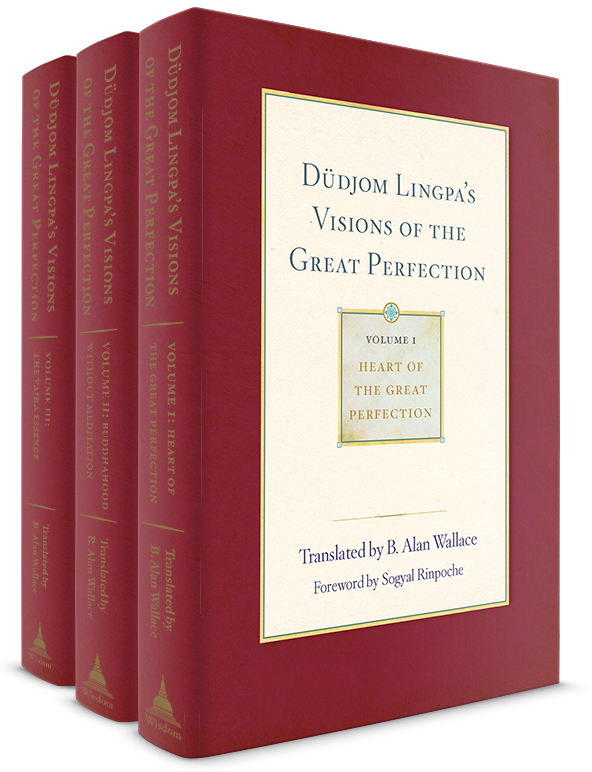 in my reading, this book is preceded by fathoming the mind and is followed by heart of the great perfection
dudjom lingpa vajra essence translated and explained by alan wallace
started 2020-??-?? & finished on 2020-??-??
volume 1
contains four works
the sharp vajra of conscious awareness tantra
considered the root distillation of düdjom lingpa's wisdom.
unpacking these quintessential verses
the foolish dharma of an idiot clothed in mud and feathers
düdjom lingpa narrates the essential dharma teachings from the perspective of an old man rejecting superficial appearances.
the enlightened view of samantabhadra
is a masterful exposition of the great perfection revealed as a dialogue between wisdom beings who bestow a treasury of pith instructions and specific advice for practitioners.